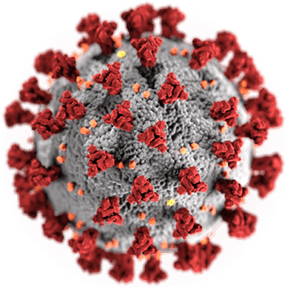 Coronavirus Information
Important information about the coronavirus (Covid 19)
Covid-19 symptoms.
The most common symptoms of coronavirus (covid-19) are a recent onset of :
a high temperature- you feel hot to touch on your chest or back
a new, continuous cough - this means you've started coughing repeatedly
If you have symptoms, stay at home for 7 days.
If you live with other people they should stay at home for 14 days from the day the first person got symptoms.
Click here for the latest NHS Guidance
Symptoms to check
Click the plus sign to see a list of problems that could be a sign you may need to be checked urgently
Stay at home if you have either :
a high temperature
a new continuous cough
Use this NHS link for the latest guidance on coronavirus.

Immediate medical advice is available by contacting NHS 111